CPF New Rule For Property Aged 40 Years And Above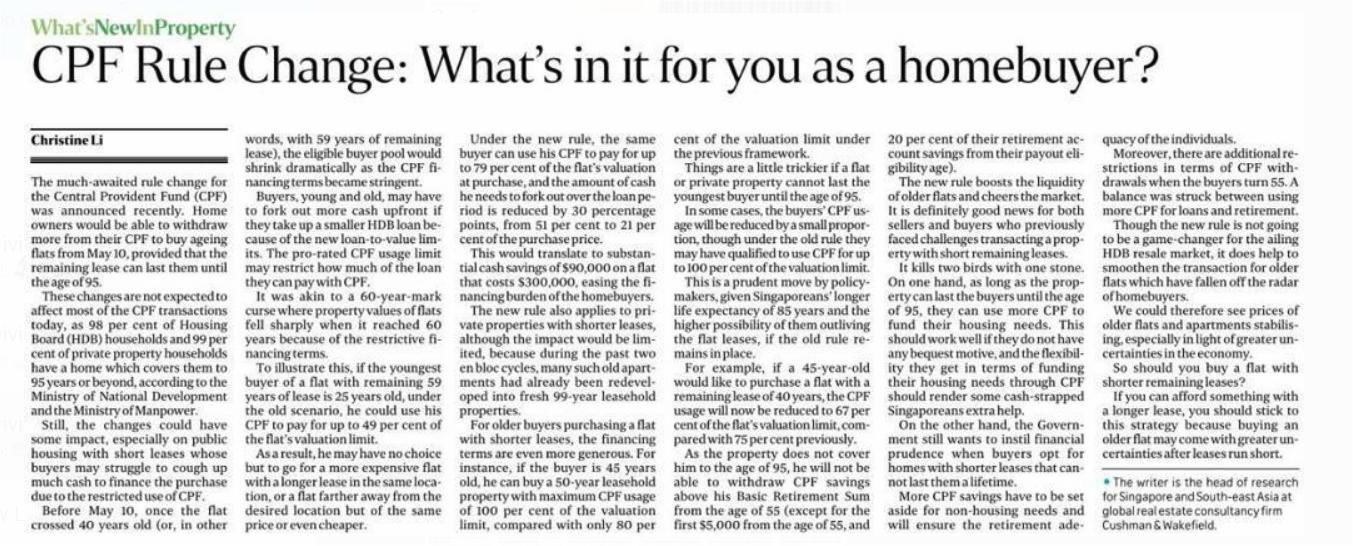 Source – The Straits Times
Most of Singapore residential properties – public housing or private housing, most are hitting the 40 years old mark. Under the old CPF scheme, depending on the younger borrower's age, the utilization of CPF is capped and this discouraged the younger generation to buy older residential properties.
However, with the new CPF New Rule, buyers can fund the property with more CPF Fund if the property and the younger buyer age can last until the age of 95 years.
This CPF new revision will not be affecting Parc Botannia sales. The latest Parc Botannia availability chart can be seen here.